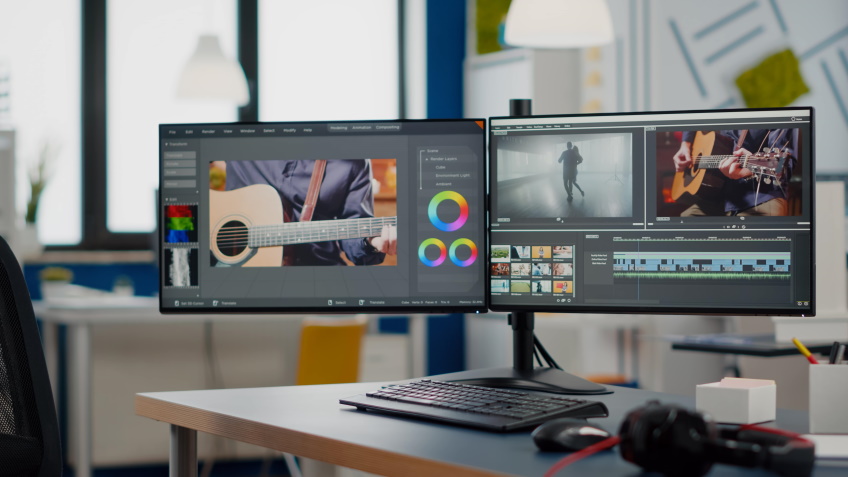 Video Production Brand Considerations
Branding is an essential consideration, as it helps viewers identify your video production content. Consistent branding also keeps your content looking professional. Branding however is about a lot more than just consistent visuals, it is an embodiment of your organisation. It is a representation of your company vision and mission, your history and achievements. It is an opportunity to be true to your company identity.
Let's highlight essential brand considerations using the video production process, starting with:
Video Production Planning
Put yourself in the viewer's point of view, approach each potential scene with a fresh pair of eyes. Every new scene should have clear and consistent branding. Which at times may comprise mainly of motion graphics if the footage is difficult to brand otherwise. For industrial settings where the sites can be logistically difficult consider parking some branded vehicles in the background or using existing branding in a creative manner. .
Video Production Script Writing
Good script writing is about strong storytelling, this is what gives your narration life. Consider including a short story about your organisation, featuring your history and achievements. Bring your employees to the spotlight and tell their stories. Every business is human, which can often be lost if a company's branding is too corporate focused.

Filming
Prepare your team by ensuring they have clean and up to date uniforms and PPE. For each shot work closely with the videographers to ensure your branding is consistently represented. Keep in mind that filming is often the most costly element of the video production, you want to ensure it runs smoothly from scene to scene.
Editing
During the editing phase make sure to provide timely feedback during each draft of the video. Typically all the design assets and motion graphics are developed in advance to ensure there are no delays during editing. These assets will play a big role in the visual branding of your video content; make sure it compliments the rest of the video content.

Video Production Mastery
During the final review of the video production make sure to ask yourself the following question: "Do I know who's video this is and what they represent?" If the answer is ever unclear, you may want to make some final branding changes to the video.
When producing content, your marketing strategy should be at the forefront of your considerations which is why you should contact our team for your next video production. With over three decades of marketing experience, it's a no-brainer!