Electronics Manufacturer
Sound Idea Digital recently took part in video production for Kenwood, in order to promote their versatile Kenwood Mixmaster Machine.
In these videos, we visited Sharon Lurie, better known as The Kosher Butcher's Wife, in her own kitchen as she demonstrated several traditional bread recipes being made and kneaded in the Kenwood Mixmaster.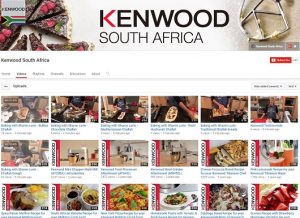 Our video production team met Sharon for the shoot in the morning, where she spent the entire morning baking and flavouring the different loaves of bread and of course, feeding the production team yummy challah loaves.
We are a full-service Web development and Content Production Agency in Gauteng specialising in Video Production, Animation, eLearning Content Development, Learning Management Systems, Content Production, SharePoint Development and Web Development. Contact us for a quote.
| Info@www.soundidea.co.za | www.www.soundidea.co.za | +27 82 491 5824 |