National Standards Unit
Sound Idea Digital produced a corporate video for NMISA (National Metrology Institute of South Africa). NMISA is responsible for establishing and maintaining the national standards for units of mass measurement (SI units) in South Africa.
NMISA is also responsible for maintaining and developing primary scientific standards of physical quantities for South Africa, as well as ensuring that these standards comply with standards of global measurement equivalence.
This video showcases NMISA and the importance of its activities in South Africa. The video also explains the concepts of mass and weight and the impact of accurate mass measurements in daily life in South Africa.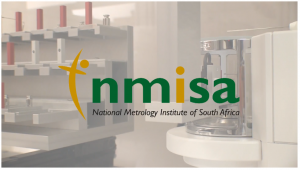 We are a full-service Web development and Content Production Agency in Gauteng specialising in Video Production, Animation, eLearning Content Development, Learning Management Systems, Content Production, SharePoint Development and Web Development. Contact us for a quote.
| Info@www.soundidea.co.za | www.www.soundidea.co.za | +27 82 491 5824 |