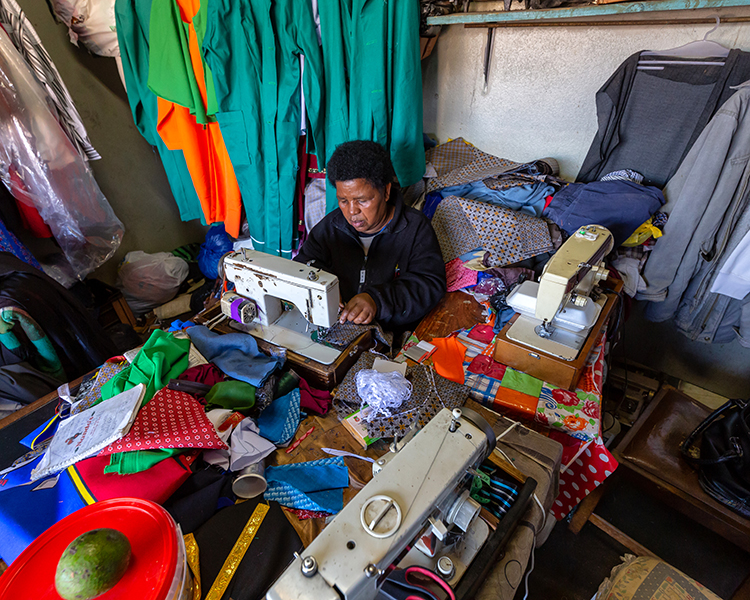 Video Production – As a Content Option (Guide)
Video production is the marriage between visual and audio elements to produce a comprehensive and concise piece of content that optimises topical communication. Professional video is the combination of multiple disciplines including design, sound recording, film, animation, script writing and marketing. In this article we will be breaking down all facets of video starting with the most basic of questions:
What is Video?
Video is an electronic/digital medium for the recording and broadcasting of visual and audio media. This is the most rudimentary breakdown of video as a medium, however it must be noted that for the sake of this content we will be referring to video as traditional video which involves filming. Despite other mediums of content qualifying as video in terms of their technical descriptions, such as animation or live streaming.
What is Video Good for?
Recording real life occurrences, whether that be people, places or procedures.

Providing a comprehensive visual and audio summary in a concise package.

Entertainment, video is very flexible in nature and can be combined with other mediums to further enhance the content experience.

Education, video can be enhanced and modified to aid in the viewers understanding of the lesson.
What is the Video Production Process?
Every video production goes through a similar process starting with:
Step 1: Planning, involves onboarding of production team and stakeholders to identify main video goals, available resources and timing.
Step 2: Script Writing, involves working with subject matter experts to ensure the script is relevant and accurate. A good script will include a shotlist to ensure the filming goes smoothly.
Step 3: Filming, this involves a well planned shoot with proper equipment and all the necessary team assistance to ensure the shoot is as productive as possible.
Step 4: Editing, involves all the graphic design and footage manipulation. If there is voice recording required it is typically performed during the editing phase.
Step 5: Video mastery, involves finalising the video and producing it in the correct formats for distribution.
Important Video Metrics
There are many essential video metrics that play a massive role in the content's performance and compatibility which should be carefully considered, they include:
Video Length
The average viewer has an attention span of eight seconds, which means your video should be as comprehensive and concise as possible. That is why every second should be carefully considered and scrutinised.
Additional Media
Video is a versatile medium that can be enhanced using additional media like animation graphic design. Complimentary media can aid in providing video context, keep the content captivating and improve the viewers topical understanding. We highly recommend providing links to all your social media, website and other content
Search Engine Optimisation
All video content is distributed or accessed through the internet, usually on a platform like Youtube or Vimeo. Unless your content is meant to be private, it is critical that every video clip is optimised for search. Keep in mind some platforms have their own unique features for optimisation, which is why we recommend studying the platforms prior to publishing
Story
Your video content should be created with a goal in mind. Video is the medium used to convey your message in a manner that achieves those goals. Your video content should tell a story, one that is contextual, comprehensive and captivating. We recommend working closely with subject matter experts to ensure your message is relevant and reliable.
Production Value
This refers to additional resources or measures taken to improve the production quality of the video content. Increasing production value will keep the viewer engaged for longer, which in turn improves your videos overall performance. Keep in mind that there is usually a sweet spot for production value, where adding more 'bells and whistles' does not aid further in the viewer's experience. Creativity also plays a massive role in production value; some ideas do not need additional resources to be executed properly.
Creativity
As discussed above, video is a multi-disciplined field which also means the possibilities for creativity are limitless. With any creative process, always start with your goals. Facilitate communication and feedback with every essential member of the production. The more intimately the production crew is involved with the client, the more potential there is for creative solutions. For more complex subject matter we recommend increasing your frequency of feedback and breaking the production into smaller phases to aid this process. Experience counts highly, but without proper understanding of the clients content goals, the video production will fall on deaf ears.
Planning Process
Every video production involves multiple individuals with specialised knowledge, which means proper collaboration is essential. A well planned video will allow you to maximise your available resources, which directly affects the overall production value. To facilitate the planning process as efficiently as possible consider the following steps:
Step 1: Identify key contacts, every video production has a similar process which means your key contacts need to provide input and feedback every step of the way. This also helps to identify each member's role in the production keeping everything on track.
Step 2: Establish channels of collaboration, to ensure every project member is collaborating in the same space. This also helps keep all the project communication centralised and easily auditable.
Step 3: Write up a project plan, make sure to include all project interaction and frequency of feedback based on project milestones. This is absolutely essential as providing late feedback will result in additional costs. For example: Making changes to the script once the final video is being reviewed will result in additional editing and costs such as voice artists, translators and animation.
Step 4: Sign off every project phase or milestone, to ensure all project members are satisfied. This will also speed up production as it imposes stricter deadlines on each phase.
Writing Process
Writing a script is a collaborative process that typically involves a script writer and subject matter experts. It is essential that the writer has a strong grasp on working with experts, which is usually facilitated by online collaborative tools like Google Drive. A good video script has following attributes:
Contextual – The script provides clear context for the subject matter at hand.

Storytelling – A compelling script tells a strong and relatable story.

Comprehensive shotlist – A strong script has clear shot direction for filming and post-production.

Formatted – a script should be written and formatted in such a manner that is easily readable by the voice artist. We recommend avoiding tons of technical jargon, acronyms and exceptionally long sentences where possible.

Bonus tips:
If the subject is particularly complex or specialised, we recommend breaking the script writing phase up into multiple phases with sign-offs.

Write like you speak. It sounds obvious, but this is a common mistake we find when clients write their own scripts.

When working with subject matter experts, employ collaborative language when criticising their inputs or writing. This will reduce the project's potential for conflict.
Client and Supplier Roles and Responsibilities
To break down the client and supplier roles and responsibilities we will split them according to the phases of video production:
Phase
Client
Supplier
Planning
Role: Delegator
Responsibilities: Identifying key team members, planning and organising dates, identifying project goals, communicating project deadlines, final review of project plan and sign off.
Role: Consultant
Responsibilities: Facilitating channels of communication, establishing platforms for collaboration, advising client on project goals and project plan.
Script Writing
Role: Information facilitator/Subject matter expert
Responsibilities: Providing accurate information, providing script context, timely review of script and sign off.
Role: Collaborator
Responsibilities: Aligning information with project goals, facilitating collaboration with subject matter experts, writing script, creating shotlist, managing feedback, providing translation (if required).
Filming
Role: Site and team member facilitator Responsibilities: Preparation of site prior to filming, facilitating safe navigation of site for film crew, organising key team members for filming, assisting film crew with additional site logistics, reviewing footage and sign off.
Role: Film crew + Director
Responsibilities: Filming, creative direction, managing equipment, directing key members, shot framing, providing client with footage.
Editing
Role: Reviewer
Responsibilities: Reviewing drafts as per the project plan, facilitating key members for review, providing feedback on design, reviewing voice recordings, reviewing background music, reviewing final draft and sign off.
Role: Editor
Responsibilities: Audio and visual editing, providing client with edited drafts of video, creating subtitles, recording voice artists, animating motion graphics, Applying client feedback to updated video drafts, facilitating client feedback.
Video Mastery
Role: Reviewer
Responsibilities: Reviewing final draft of video, providing supplier with logistical feedback on video outputs, confirming video formats, finalising project plan and sign off.
Role: Consultant
Responsibilities: Final video configuration, video mastery, formatting of final videos, duplication and copying of videos (if required), facilitating final project review.
Key Points:
It is important to highlight that the supplier should be providing the client with proper guidance through each step of production. The client is the subject matter expert, whereas the supplier is the production expert. Proper communication and collaboration is essential to ensure every resource available is used to its maximum potential. It is also of utmost importance that each phase is signed off to ensure there is no repetition of production phases, even more so when there are additional teams or parties involved. Mismanaging your available resources will result in a loss in overall production value, this can be especially punishing when dealing with limited resources such as filming in a foreign location or filming high-value individuals. At the end of the day, time is money; make sure you plan well to make the most of yours.
Video Production Costs
Video production can range greatly in cost, depending on various factors such as production value, locality, accessibility to resources and content goals. In general, more budget results in more production value, however sometimes a little creativity can go a long way. Of course, for any creative solution, it all starts with proper planning.
Planning
Consultation – Depending on the nature of the project, sometimes an external consultant is required. Foreign country's may pose cultural challenges, even more so when dealing with different languages and extensive travel.
Script Writing
Translation – Translations often span across multiple stages of the video production process. Always have a third party review the translations before voice recording takes place. Have your translations signed off before commencing with your recordings, bad translations can have a disastrous impact on a project.
Filming
Crew – Additional crew may be required for specialised locations or shots. We recommend when traveling and filming to keep your crew as small as possible.
Travel – Plan your travel and accommodation in advance to save your budget. This is especially important when traveling to more obscure locations where travel is a lot less accessible.
Specialised equipment – Some shots require specialised equipment to achieve, such as a drone or crane for an aerial view.
Talent – When hiring external talent make sure to plan your shoot well so that no time is wasted. Depending on the nature of the video, there may be additional royalty fees incurred by the talent. Always consult your talent agency before booking someone.
Location – Some locations require booking and additional fees which range from venue hire, all the way through to set design and make up.
Editing
Design – Motion graphics play an important role in representing a company's brand, it also keeps the content professional looking. Additional animation may also be added to improve the overall production value.
Voice Artist – A professional voice artist is a great way of improving the production value of the video, once again make sure to plan their time well, as every recording session can be costly.
Stock Footage – Sometimes a production requires some stock footage or images, usually these can be acquired rather cost effectively.
Music – Music plays a critical role in the tempo of the video, as such we suggest spending some extra time finding your sound track. It also helps considerably with editing to have your music established early on.
Video Mastery
Duplication – When duplicating video content, make sure you are publishing and printing in the right formats. Always have this phase signed off by all stakeholders involved.
Time Frames
Time management plays an essential part in video production. This is because each phase of production is dependent on the last, which means each day of delay will affect your overall deadline. In some cases there are limited opportunities to film in which, if not properly planned, will not be capitalised on.
Planning
Planning requires the supplier and client to facilitate a meeting with all key members involved. In this meeting a project plan, shoot dates, shot list and video concepts are all determined. It may take up to a week to organise depending on the number of people involved, however the meeting itself can be resolved in a day.
Script Writing
A script is typically written in a day, however if the subject is complex and requires collaboration with subject matter experts it may take up to a week. Script writing is a collaborative process, make sure you have all the necessary tools in place to aid this.
Filming
Filming varies between a half day to a week depending on the video concept and shoot logistics. To ensure your shoot days are as productive as possible, ensure your shot list is comprehensive. This is especially true for large or complicated sites where proper pathing can push your productivity.
Editing
During the editing phase, the video goes through a series of drafts with each draft up for review by the client. This may vary between a day to a month depending on the amount of footage, number of videos and additional inputs. One thing to keep in mind is that the editor needs to view every minute of footage, which means hours of filming will take hours to review. There are many design elements to editing which can be prepared prior to filming, this will speed up your deliverables. They include all the motion graphics and additional animation, all of which can be discussed during the planning phase and prepared in advance.
Mastery
Unless you are duplicating physical copies of a video, the mastery phase should take a day or two to finalise. Usually during this phase there is a final review of the video before the project is signed off. We recommend planning this with all key stakeholders in advance to ensure there are no delays.
You can produce a video within a tight deadline provided you plan and collaborate properly through each phase of video production.
Finding a Suitable Video Production Supplier
Finding a suitable supplier can be a difficult task. Video production is an amalgamation of various skills and experience, ranging from writing to editing and every director and videographer in between. It is akin to googling for something you cannot describe. Where do you even start?
Highlight Project Objectives
Always start with clear objectives for your content. The best way to approach this is to consider the outcomes first. Ask yourself the following questions:
What action do I wish to invoke in the viewer?

What emotions am I trying to appeal to?

Which platforms do I plan on Publishing my content?

What available resources do I currently have?
Based on your answers, your video goals should become apparent. Once you have clear goals, the budget is much easier to determine.
Determine your Budget
As we covered previously, every additional element of production pushes your budget. So plan your video carefully and make a list of potential video ideas and their required resources. It may also help to make an equipment list and inquire on the costs involved. Some agencies can offer more competitive rates the less outsourcing that is required. If you are unsure, ask your potential suppliers for consultation.
Do your Research
When looking for a video production agency it helps to create a standard for easier comparison. We recommend researching styles of video until you find a couple you like. Peruse the potential suppliers' portfolios and look for similar video styles. The video does not necessarily have to represent your industry, rather the style of delivery.
Create a Shortlist
Once you have a clear understanding of what kind of supplier you are looking for, it is time to create a shortlist. Use the same rubric to measure each agency's capabilities relevant to your video content goals. This will simplify the process considerably. If there is traveling involved, we recommend requesting the potential suppliers to provide a costing to ensure your shoot logistics are clear and budgeted for.
This was a step-by-step process on how to empower your company to find the right video production supplier. Let us break down the supplier rubric that forms the heart of the entire process.
Video Production Supplier Procurement Rubric
Having a clear standard of measurement for identifying a video supplier will simplify the process. Consider weighting the various items depending on your available resources. For example: If your budget is tight, put a higher percentage of the total score on the budget category.
Budget
Simply put, what is it all going to cost you?
We recommend requesting the potential suppliers provide cost breakdowns for each quotation. This will allow you to make a more educated decision while assisting with the next criteria.
Supplier Capabilities
Is the potential supplier capable of producing your video? Ask yourself the following questions:
Do they have the necessary equipment and facilities?
Have they produced videos of a similar style?
Did they demonstrate creative application?
Is their portfolio diverse?
Experience
Experience plays an important role in production, however when it comes to complex subjects or hazardous environments it becomes essential. Working with a supplier who has experience dealing with a variety of filming and logistical challenges allows your production to run smoothly while optimising the amount of available footage. Every shoot day costs money, which means there are very few opportunities to film everything on your shot list. An experienced agency will make the most out of your available resources which in turn will improve your overall video production value.
Portfolio
When perusing a potential supplier's portfolio, have a clear understanding of the style of video you are looking for. There should be a couple of stand out videos which act as their best examples. Use these to compare each video production agency's capabilities. When comparing agency portfolios make sure to inquire on the budgets for each example, this will ensure you are comparing relevant options. On the same note, ask for the time frames for each key example.
Time Frames
There are a variety of factors that may influence video production timelines. However an experienced video agency will know how to optimise the production process to meet your deadlines. Consider the urgency of your video project and weight this category accordingly.
Using the criteria described above you are left with a clear rubric to compare potential video production suppliers with. This will further simplify the process of qualifying your supplier shortlist. Do note that depending on procurement, some organisations may have additional administrative categories.
Engaging your Video Production Supplier
Now that you have done your due diligence and found the perfect video production supplier for your content goals, it is time to begin production. It must be noted that the client's main role throughout production is to facilitate collaboration between them and the supplier. To simplify this process we will break it down according to the different phases of production.
Planning
Delegate all key project members in advance to ensure the planning can be finalised in a day. Assign each project member a role, this ensures input stays relevant based on each stakeholders expertise. Set up your channels for collaboration and plan your dates of feedback according to the project plan. In order for production to run smoothly each phase is dependent on the last. Adding delays will affect the overall deadlines and in some cases may lead to missed opportunities. Planning your dates of feedback in advance will ensure all key members are available.
Script Writing
During the script writing phase it is essential all subject matter experts are available for collaboration. In the case of a complex script with multiple experts, we recommend splitting it up into phases and having each phase signed off. During the planning phase you would have highlighted your content goals; make sure your script is representative of them.
Filming
For your shoot days ensure your team and site are prepared. If the site has complications or hazards ensure there is a key member facilitating the process. If you plan on using your team members as actors or speakers, make sure they are allowed the opportunity to interact with the film crew prior to filming. For speaking roles, allow them time to practice. Teleprompters may be used, but it still helps to have practiced.
Editing
The editing phase will demand the most client feedback as multiple drafts of the video are produced. Make sure all key team members provide timely feedback and sign off on each draft. We also recommend having all design elements produced in advance this will reduce potential delays in production. If you are producing multiple videos consider breaking this phase up and assigning key members to different productions to speed up the entire process.
Mastery
Final input and sign off is required during this phase, it is your team's last opportunity for input. Ensure every member is available and if you have additional mastery requirements make sure to have your supplier consult on it.
Ensuring a Successful Video Production
Now that you have engaged your supplier we need to ensure every step of production is fruitful. To aid this process we have prepared a list of tips to ensure you make the most of all available resources, and produce video content that meets or exceeds your content goals. Starting with the most important tip of all:
Be timely with your feedback. Video production has clear phases that are dependent on each other, delayed feedback will further delay production or may even incur additional costs.
When working with subject matter experts employ a collaborative vocabulary when criticising their work. This will reduce your project capacity for conflict and ensure client and supplier collaboration runs productively. For example: Instead of "I don't like this", say "What if we tried this?"
Establish a clear channel for communication and collaboration. Your frequency of communication should be determined by your project plan.
If you plan on filming your employees, we recommend preparing them in advance. There are a few exceptions, but in general they should avoid looking directly at the camera.
When dealing with difficult or sensitive subject matter, consider using animation. Animation can break down awkward topics in a light-hearted manner. It also removes the need for acting.
Choose your soundtrack early. This will allow you to set the tempo of the video and will aid in editing. The soundtrack might also influence your choice of voice artist.
When working on the script try writing like you speak. Keep your sentences of reasonable length and employ proper grammar. We also recommend avoiding too many acronyms and jargon, if you can help it.
While working on your script make sure to include a comprehensive shot list. A shot list will ensure every potential shot is filmed and that every opportunity is taken advantage of. A shot list can be particularly important on a hazardous or complex site where careful planning is essential.
When planning your video production we recommend having it form part of a comprehensive content strategy. Every video production has the potential to be repurposed and reused to make the absolute most out of your available content. This will also assist you with clear content goals and will aid in supplier input and feedback.
Have your design elements produced in advance, this will aid in the editing process.This is essential when producing multiple videos as the design elements are typically used across all content.
Content Distribution and Channel Considerations
Every single piece of content produced should be done according to a comprehensive content strategy. Which includes content distribution and the channels you choose to optimise. Keep in mind that you should be considering your content's entire lifecycle through each step of production, to ensure every opportunity is taken advantage of and optimised. There are a couple of essential elements to consider when choosing your channels for content distribution, which are:
Audience
Content platforms vary in popularity based on different demographics. For example: Posting your business-to-business services on a more informal platform like Facebook will heed less results. Identify who your average viewer is going to be and identify the platforms that may be taken advantage of. Compare this with your content strategy to identify the next important element.
Frequency of Posting
How regularly will you be posting your content? Keep in mind the more video content you have the more frequently you can publish. Some platforms like Twitter are particularly good at micro-blogging which allow you to post more in a day. The last thing you want is for your content to be perceived as spam, find a platform that matches your strategy.
Level of interactivity
Some channels allow for a large degree of content interaction, which may influence your content decisions. Keep in mind that content interactivity is truly optimised once you have built up a strong online community. So keep your content focused until your community allows for additional content interaction.
Additional Tips
Do your keyword research in advance. All your content should be categorised and optimised for the web, to ensure your content is found organically. We recommend including your keyphrases throughout your headings, descriptions and text. Some platforms have unique search features like #hashtags, do your research to ensure you are using the right ones.
Call-to-Actions are absolutely vital, make sure to prepare yours for each platform. Every piece of content consumed by the viewer is a potential lead.
Be quick to respond when receiving any interaction. Social media is a reciprocal process, be ready to 'mingle'.
Set up clear community management guidelines for your team. Your social media management should have a clear governance plan to ensure your brand is represented online as professionally and consistently as possible.
Have clear tools for measuring your content performance and monitor key metrics daily. Depending on the length of your content strategy, you should be revisiting your content goals and key metrics on a regular basis to ensure your strategy is on track.

Content Distribution Suggestions
Video content is typically distributed online, via a link or embedded on a content page. There are however many other ways to distribute video content, including inbound and outbound approaches. Inbound refers to a marketing strategy whereby the viewers fetch the content, as opposed to outbound where the content is directly distributed to them. Some of these decisions can have an impact on your overall content strategy and all the following content production that follows.
Let's begin by breaking down the different approaches:
Inbound vs Outbound
As discussed above, inbound is about creating incentives for users to consume your content without the need to send it to them. An important element to inbound is that your content must be optimised, easy to access and navigate. Another critical feature of this approach is your value exchange. Your content needs to be valuable to the user before they are likely to seek it out. We recommend heeding our previous advice by planning your content well, and posting it consistently. This will ensure your potential viewers know where to access your content and when.
Inbound Distribution Ideas
Break larger video clips up into smaller clips, publish your smaller clips and observe the viewer interactions and potential questions. Use this feedback to make a longer video clip addressing your content opportunities and make it available for download in exchange for the users email. This way you provide the viewers with content that is valuable and familiar, motivating the exchange of information.
Create a content hub. Whether that be a blog, your website or a social media page. If you have all your content in one centralised location it makes it considerably easier to find and optimise. This will also simplify your inbound content distribution as all content is in one location. If you wish to maintain a professional look and feel without the ads and video suggestions then a platform like Vimeo might be preferred over Youtube.
Your video content can be accessed through QR codes for an augmented reality experience. These can be set up on landing pages, social media or as an exchange for the viewer's email. Your QR codes may also be strategically placed throughout your content to compliment the viewers experience further.
Outbound Distribution Ideas
Create a newsletter with embedded video clips. Smaller clips make your pool of content more manageable, so split them up and enhance your weekly content push.
Break your typical client's sales cycle up into steps and create video clips addressing potential questions for each step. These video clips can be used as follow ups to nurture leads. We recommend having a minimum of six, however around nine separate follow ups is ideal. This will ensure that you have content available for any potential questions a lead may have, which is a strong and relevant value exchange. Keep in mind, your content ideas should always come from a source of practicality.
If you have built up a strong online community you may start adapting your content to be more interactive. One way of leveraging this concept is by creating posts that highlight a video topic for discussion, which you pose as a question with key individuals tagged for their participation. This style of post can garner a lot of interaction, as it leverages multiple networks. It is essential that you monitor your posts carefully and respond timely to keep the conversation going.The more interaction your content receives the longer it maintains its position on the top of the content feed.
Top Tips
Strapped for content ideas?
Input your main keywords in Google one by one, for each search there will be a section of question results that pop up. Write those questions down, then expand your keyphrases and repeat the process. By the end you will have a list of frequently asked questions on your keywords, use these questions as the basis for your content. This process may take some finessing, make sure your questions stay relevant to your subject and industry.
Are your posts looking a little dull or repetitive?
Have some reusable design assets created in advance. This will add flair to your branding, keep your content looking professional, easy to identify and more likely to be clicked on.
Still finding your feet?
Try different layouts until you find one that works best. We recommend keeping it fairly simple, as that makes it easier to repurpose for future posts.
When it comes to content distribution ideas there are a couple of prerequisites, firstly:
For any outbound content strategy to succeed it needs a database to access. Furthermore, outbound strategies are dependent on strong inbound strategies as this is the best way to build an online community. So start with your inbound marketing strategy and build it up with a consistent publishing schedule. As your community and content grows so too will the opportunities to leverage their enthusiasm for your content and expertise.
Brand Considerations
Branding is an essential consideration, as it helps viewers identify your content. Consistent branding also keeps your content looking professional. Branding however is about a lot more than just consistent visuals, it is an embodiment of your organisation. It is a representation of your company vision and mission, your history and achievements. It is an opportunity to be true to your company identity.
Let's highlight essential brand considerations using the video production process, starting with:
Planning
Put yourself in the viewer's point of view, approach each potential scene with a fresh pair of eyes. Every new scene should have clear and consistent branding. Which at times may comprise mainly of motion graphics if the footage is difficult to brand otherwise. For industrial settings where the sites can be logistically difficult consider parking some branded vehicles in the background or using existing branding in a creative manner. .
Script Writing
Good script writing is about strong storytelling, this is what gives your narration life. Consider including a short story about your organisation, featuring your history and achievements. Bring your employees to the spotlight and tell their stories. Every business is human, which can often be lost if a company's branding is too corporate focused.
Filming
Prepare your team by ensuring they have clean and up to date uniforms and PPE. For each shot work closely with the videographers to ensure your branding is consistently represented. Keep in mind that filming is often the most costly element of the video production, you want to ensure it runs smoothly from scene to scene.
Editing
During the editing phase make sure to provide timely feedback during each draft of the video. Typically all the design assets and motion graphics are developed in advance to ensure there are no delays during editing. These assets will play a big role in the visual branding of your video content; make sure it compliments the rest of the video content.
Video Mastery
During the final review of the video production make sure to ask yourself the following question: "Do I know who's video this is and what they represent?" If the answer is ever unclear, you may want to make some final branding changes to the video.
Content Audit
A content audit is an invaluable content marketing tool that provides you with a clear scope of available content and design assets. We tend to repeat this sentiment, but its applicability is undeniable, always make the most of your available resources. Which starts with identifying what that is exactly, through a content audit.
Highlight your Content Goals
Prior to your audit there should be a clear outline on your content goals and needs. This will simplify the categories required.
Create your Content Table
Now create a table with your content categories featured. Always include fields for content locations, website urls, and in the case of mixed locations ensure passwords and login details are provided.
Process your Content
Be meticulous and identify every piece of existing content. Every bit of media has the potential to be repurposed multiple times. By the end of this process you should have a clear content roadmap, this will aid future content production greatly.
Tips
Consider all applications for content and add them as fields to your table. For example: "Website" or "Sales Collateral".
If you're dealing with many categories we suggest colour coding your fields to assist in identifying them at a distance.
While performing your content audit, consider improving your team's access to it. This process will improve productivity, particularly if your content is organised in a centralised location.
A content audit is a working document which means it should be neat and well kept. That also means you should update it from time to time to keep it relevant.
Provided you have a comprehensive content strategy in place, your content audit should provide you with a clear roadmap of potential resources. This will make collaborating on new content considerably easier and accessible for your whole team. We recommend finding a collaborative document management tool for storing your content, preferably a cloud based system to ensure it is always accessible.
Now that you have performed your content audit, you can begin planning your new videos empowered with an organised pool of content with clear listed applications. The value of which becomes more and more apparent the larger your pool of content becomes.
Content Repurposing
Content repurposing is the act of recycling content assets to maximise resource availability. Repurposing content should be considered from the planning phase to ensure you get the footage needed. The process of considering your content for repurposing is simplified through the content audit as you get a clear idea of what you need to budget for. Keep your audit categories in mind when repurposing your content to ensure you cover all your potential content goals.
We have a couple of essential tips to aid your repurposing considerations:
Start with a larger piece of content and work backwards. By deconstructing the content into smaller pieces, it will make it a lot easier to create a comprehensive shot list.
Plan your shoot well to ensure you make the most of the time. A well organised team can push up your production value by optimising the time between shots. A well planned shoot also ensures you maximise your footage which will aid the editing phase immensely. The less stock footage required the better the production value of the video.
Consider taking 'behind the scenes' photos during your shoot to capture some easy content for later posts.
When repurposing video ensure all key project members provide timely feedback, when repurposing content you also increase your workload. Late feedback will delay your deadlines significantly.
Research your social media platforms and create a post template to match it. You want your content to compliment your posts as much as possible. The same goes for hashtags and other unique features. Always make sure you are optimising every facet of your content.
When repurposing content, consider creating follow-up content to nurture leads. A typical lead conversion happens between six and nine follow-ups, which means you should be planning content for each step of the sales cycle.
Build up a list of frequently asked questions and create video content that addresses them. This will ensure your repurposed content provides clear value, which in turn may qualify them further up the sales cycle.
Create all your design elements in advance to speed up production, typically with video production repurposing there is considerably more time spent on the editing phase which means you want all the design parts that represent your branding to be clear and cohesive.
Updating Content
Now that we have some better insight into content repurposing, we can begin exploring the process of updating your content. Video content updates can vary greatly depending on your initial production process, elements and value. As a general rule of thumb, the higher the production value the more elements there are to update. To simplify this process we will break down the various elements of video content and how to update them accordingly.
Animation vs. Traditional Video
Another important distinction we need to touch on is the difference between animation video content and traditional video content. Animation is the easiest medium to update, every visual element is updated straight from a computer. There are also little delays, updates can be made without the need to arrange teams, equipment and venues for filming. There may be additional elements to consider from an audio perspective, especially if you used a voice artist or music with additional royalties.
Voice
As discussed, voice artists may delay your update process as you would need to book them again with an updated script. Additionally depending on the artist you may need to pay more royalties when you extend the contents lifespan by updating it. One way to simplify this element is to use text-to-speech, this allows you to make updates to the narration straight from a computer. This technology has also come a long way, the days of robot sounding text-to-speech are a thing of the past.
Design
All the design elements of your video content are easily updatable. To further simplify this process we recommend requesting all the design files from your production agency to ensure you have all your intros and outros, titles, banners, and logo animations. We recommend taking this further by having a video template created with all your design elements. This will speed up production and aid your content updates considerably.
Footage/Filming
For traditional video, filming forms the basis of possibility for your video content. Every shot, including B-roll, enables you to tell a more compelling story during the editing phase. Keep in mind, the logistics of the shoot will directly determine how easily your content can be updated. There are many factors to consider here, they include:
Site location – any shoot that requires additional travel and accommodation is going to delay your content updates.
Specialised equipment – Some equipment has all kinds of additional logistics which may delay filming. For example: Cranes and drones need prior arrangement, facilitation and ideal weather conditions.
Talent availability – Whether you are hiring talent or using your own team members, some shots may require filming them again.This may add some additional logistical complications to updating your content. Typically if a client's budget is tight we recommend using staff members as talent, however if the client plans on repurposing the content at a later stage they may want to use hired talent instead. Employees tend to come and go, but actors are easily hireable again.
Complex or complicated sites – some locations have inherent risk involved, such as health and safety videos where the team needs prior arrangement and facilitation throughout the shoot. Some locations may only be accessible for a limited period, which may make it impossible to film there again.
Script Writing
When updating your video content, a script update is usually in order. The one pivotal element that may delay this process is the complexity of the script. For example: If a script requires a great deal of collaboration with subject matter experts, you can expect the same process for any updates to it. One big tip we can give for script writing is to try and focus your topics on evergreen subjects, this will simplify the process of updating your scripts and help keep them relevant for longer. If this done efficiently you may be able to update your scripts without the need for additional collaboration
Music
The most important consideration for music is whether or not it has any royalties involved. Keep in mind that updated content has an extended lifespan which means you incur more royalties. There is a lot of great royalty free music available to suit every tempo and topic of video.
Important Consideration
Despite these elements all influencing your ability to update your content, they should be considerations rather than a set rule. Having content that is easily updatable is great, but if that hampers the overall quality of the content or the actual content goals it might be a bad decision.First and foremost, above all else, your content should not compromise on the message or story. We recommend considering your contents updatability throughout the planning phase to ensure it is considered from the start, this will ensure you keep your content on track and focused. At the end of the day, content strategy should help optimise your content, not restrict it.
Having discussed the challenges of content updates, we should have some valuable insights to consider when planning our content campaigns out. The next step is to break down some of the more complicated video elements, starting with voice recording.
Voice Options
Voice plays an essential role in video, it acts as the primary form of narration and often gives direction to the video content. There are many methods of voice recording, some of which may determine the style of video. Understanding them will aid you in planning your video content more effectively. Let's begin by breaking down the styles of voice recording:
Professional Voice Artist 
A professional voice artist is typically hired from a talent agency. They tend to charge a large fee, and depending on the nature of the content may incur additional royalty fees. For any immersive content, like documentaries or marketing videos a professional voice artist is essential.
Advantages:
You can peruse the agency's portfolio to find the perfect voice for your video.
Professional voice artists are usually highly effective at recording, which means there are less delays in production.
Some voice artists have their own studios which means there is no need to hire a recording booth or venue.
You can hire the same voice artist for multiple projects which maintains your brands identity throughout your video content.
Disadvantages
Costly, if the content has a marketing purpose there may be additional royalty fees down the line.
A voice artist still needs to be recorded which is still time consuming.
If you plan on updating your content at a later stage, there will be additional costs involved.
Text-to-speech
This technology has come a long way, gone are the days of robot-sounding voices. With the introduction of artificial intelligence and the rise of eLearning content development the demands for text-to-speech have skyrocketed.
Advantages
This method has the fastest turn-around, there are no delays as the narration can easily be created and edited from the same source.
Text-to-speech is very easy to update and repurpose, including elements like pronunciation and grammar.
The most budget friendly option for narration, many text-to-speech options are completely free and feature rich.
Disadvantages
Choices for voice options may be limited, particularly in local dialects and accents.
May require additional editing, particularly if the script is using unfamiliar terms.
Is not well suited to any immersive content as the voices tend to be rather monotone.
In-House Talent
In some cases, recording one of your own staff members for narration may be the best option. Particularly in content that involves subject matter experts or testimonials. For this type of recording, preparation is essential and requires a strong technical set up.
Advantages
Does not incur any additional costs as your narrators are part of your team.
May be more believable, as the story is being told by individuals involved rather than an actor.
May be easy to update and repurpose provided the same team members are still available.
Disadvantages
Takes time to prepare, some employees may come across as nervous when being filmed or recorded.
May lack continuity if the employees have since left. 
Delivery may require some additional editing as the individuals being recorded are not professionals.
Looking for a professional video production agency with decades of experience? Contact our team.