Standards Testing Bureau
Sound Idea Digital produced a Health & Safety Video for the South African Bureau of Standards. The focus of the video is necessary security measures, on sight safety and emergency procedures. The shoot took place on campus at the SABS. Using video as a training medium is a great way to keep SABS staff updated and reminded about the possible dangers of their work circumstances, keeping them cautious, informed and on their toes at all times.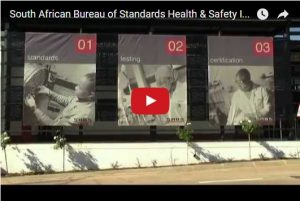 The video includes high-quality footage of the SABS campus and the persons commencing their work there. Voice-over narration guides the viewer through the video, explaining every demonstration screened. Upbeat music, vibrant graphics and animation make the video interesting and entertaining without discarding its serious nature.
We are a full-service Web development and Content Production Agency in Gauteng specialising in Video Production, Animation, eLearning Content Development, Learning Management Systems, Content Production, SharePoint Development and Web Development. Contact us for a quote.
| Info@www.soundidea.co.za | www.www.soundidea.co.za | +27 82 491 5824 |