Economic Development Company
GIZ is a worldwide cooperative effort on behalf of the German Federal Ministry for Economic Cooperation and Development (BMZ). Sound Idea produced a video for GIZ on the subject of Good Financial Governance (GFG) and Illicit Financial Flows (IFFs) in Africa.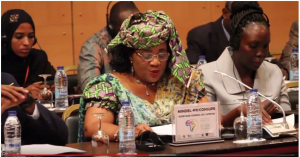 The video footage was provided by GIZ: Sound Idea Digital compiled and edited the footage, and produced several whiteboard animation segments to explain concepts (relating to IFFs in Africa) in the video. Whiteboard animation is most effective when used as a tool to explain concepts or ideas, and it is used to great effect in this video.  
We are a full-service Web development and Content Production Agency in Gauteng specialising in Video Production, Animation, eLearning Content Development, Learning Management Systems, Content Production, SharePoint Development and Web Development. Contact us for a quote.
| Info@www.soundidea.co.za | www.www.soundidea.co.za | +27 82 491 5824 |