Auto Assurance Company
Sound Idea Digital was commissioned by the AA to help them develop a new Learner Management System for their Technical College.
The AA wanted a free-flowing, free form development that also had the logic and structure that is typical to a successful LMS.  The booking system in particular was a very special build created by the Sound Idea Digital team.  This booking system is quite different from any other system created before.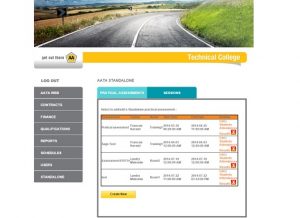 Learners can book face-to-face courses online, by selecting the week they are available.  This flexibility and personalisation in learning is key to continued education today. Managers and Administrators can book individual learners into specific classes on chosen days and weeks.
We are a full-service Web development and Content Production Agency in Gauteng specialising in Video Production, Animation, eLearning Content Development, Learning Management Systems, Content Production, SharePoint Development and Web Development. Contact us for a quote.
| Info@www.soundidea.co.za | www.www.soundidea.co.za | +27 82 491 5824 |